Why Choose Lexan Polycarbonate windows?
We have been making Lexan Polycarbonate windows for motorsports applications for over 20 years. Lexan Polycarbonate windows have been popular in motorsports for much longer, and for good reason! To this day, you will find Polycarbonate windows in abundance at events ranging from amateur track days to the FIA World Rallycross Championship, in specially built cars driven by the best drivers the world over. But why do they deserve a place in your next car build?
The first and biggest advantage of Lexan Polycarbonate windows is weight savings. In professional motorsports applications, every kilo matters. Polycarbonate windows provide approximately 50% weight savings versus the OEM glass of the same thickness. And, thanks to our Thermoforming process, our windows fit the OEM glass curvature perfectly and can even work with window winding mechanisms if needed. Furthermore you can expect to see additional weight savings due to removal of the window motors, all the heavy rubber seals and fixings that are not needed with Polycarbonate windows.
Polycarbonate windows are 250x stronger than glass windows. In the unfortunate event of an accident, Polycarbonate windows remove the risk of glass shards spreading throughout the cabin and potentially causing injury to the driver and safety personnel. We have produced a short video to demonstrate just how much stronger our Polycarbonate windows are compared to their glass counterparts:
Another big advantage of Lexan Polycarbonte windows is the design freedom they provide. Unlike glass, Polycarbonate can be cut to accomodate air scoops and ducts, as well as window sliders without compromising the rigidity of the window. This can prove especially beneficial when cutting air scoops into the engine cover window in mid engine cars, directing additional airflow straight to the engine; or allowing louvers to be cut into rear quarter windows. We are also able to print OEM quality black borders and dot matrix seriography directly on to the Polycarbonate, so they are identical to the OEM glass. All of our windows are also UV protected from our factory in order to minimise the risk of UV sunlight discolouring as much as possible.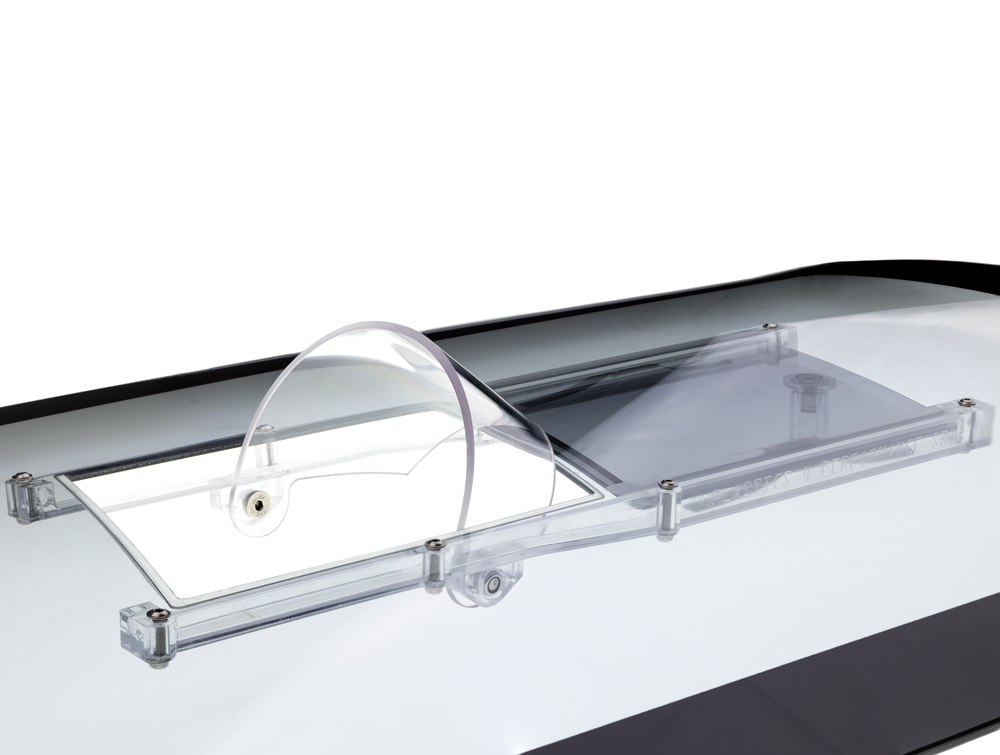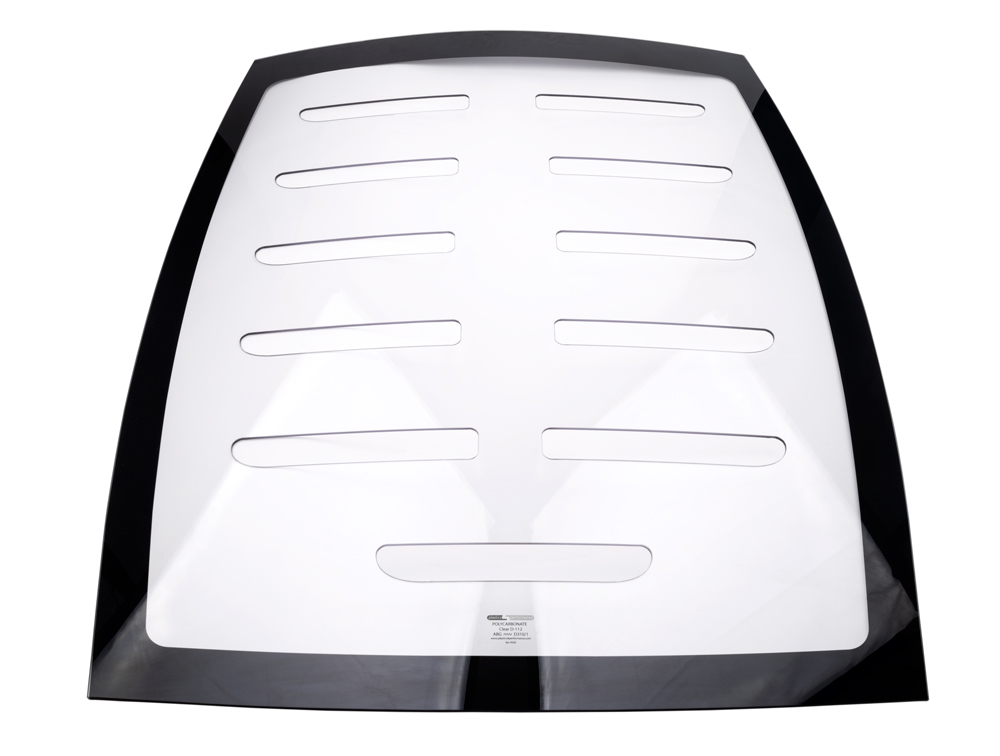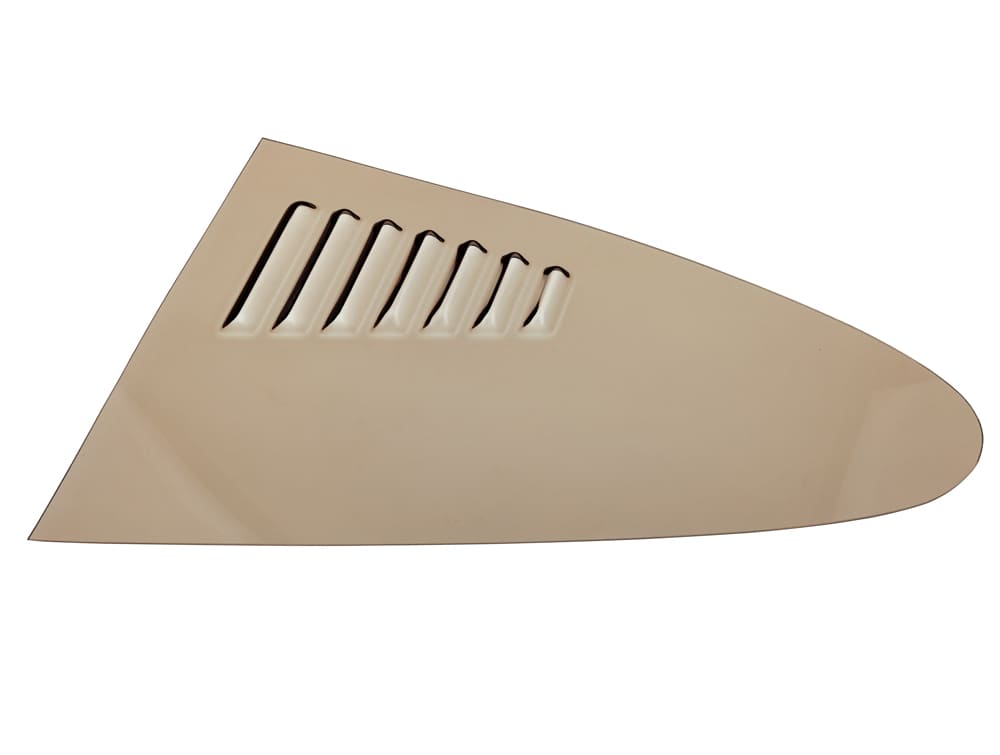 Some examples of the customisation options provided by Lexan Polycarbonate windows.